Learning Agility – Part 1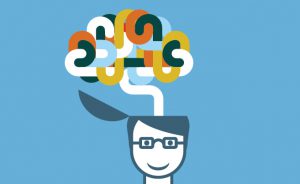 As businesses around the world are facing drastic changes due to   COVID-19, workplace learning is emerging as one of the earliest and hardest-hit business activities. To continue enabling and delivering value-creating efforts, managers have a number of tactical steps that they can consider to protect employees, adapt programs and delivery, and establish and expand virtual live learning
Here are some practices that can help managers maintain the momentum and help build a new foundation for effective virtual learning.
Adapting to in-person and remote programs
Managers should start by designing and executing a plan to support their employees and should communicate clearly and often on upcoming learning programs including specific criteria for when programs will be deferred, modified, and canceled.
Moving ahead with in-person learning programs, managers should communicate in advance the precautions that have to be taken, such as social distancing, alternatives to shake hands, and enhanced cleaning and sanitization procedures. For those participating remotely, ensuring that the employees have and are familiar with—the available virtual collaboration tools, including videoconferencing and cloud-based document sharing is much necessary.
Enhancing digital learning
Around the world, organizations are using digital learning to increase collaboration among teams that are working either remotely or across different time zones, as they take courses together and collaborate in virtual formats (such as videoconferencing and instant messaging). Therefore managers should place additional emphasis on digital learning as the number of people working remotely increases because of COVID-19.
Scheduling time for reflection through peer coaching:
Besides considering employees' career progress and what they need to learn in order to build their professional futures, managers should also ask their employees to put blocks of time into their schedules for reflection. This may also include Peer coaching where two employees discuss their goals and futures and help each other develop plans. This process also leads employees to hone skills such as empathy, listening, and communication.
Adapting rapidly to workplace learning in the time of COVID-19 thus helps employees find that the obstacles to learning are largely overcome. Employees come to believe that they can master even difficult skills, have time to learn, and feel better about each workday.